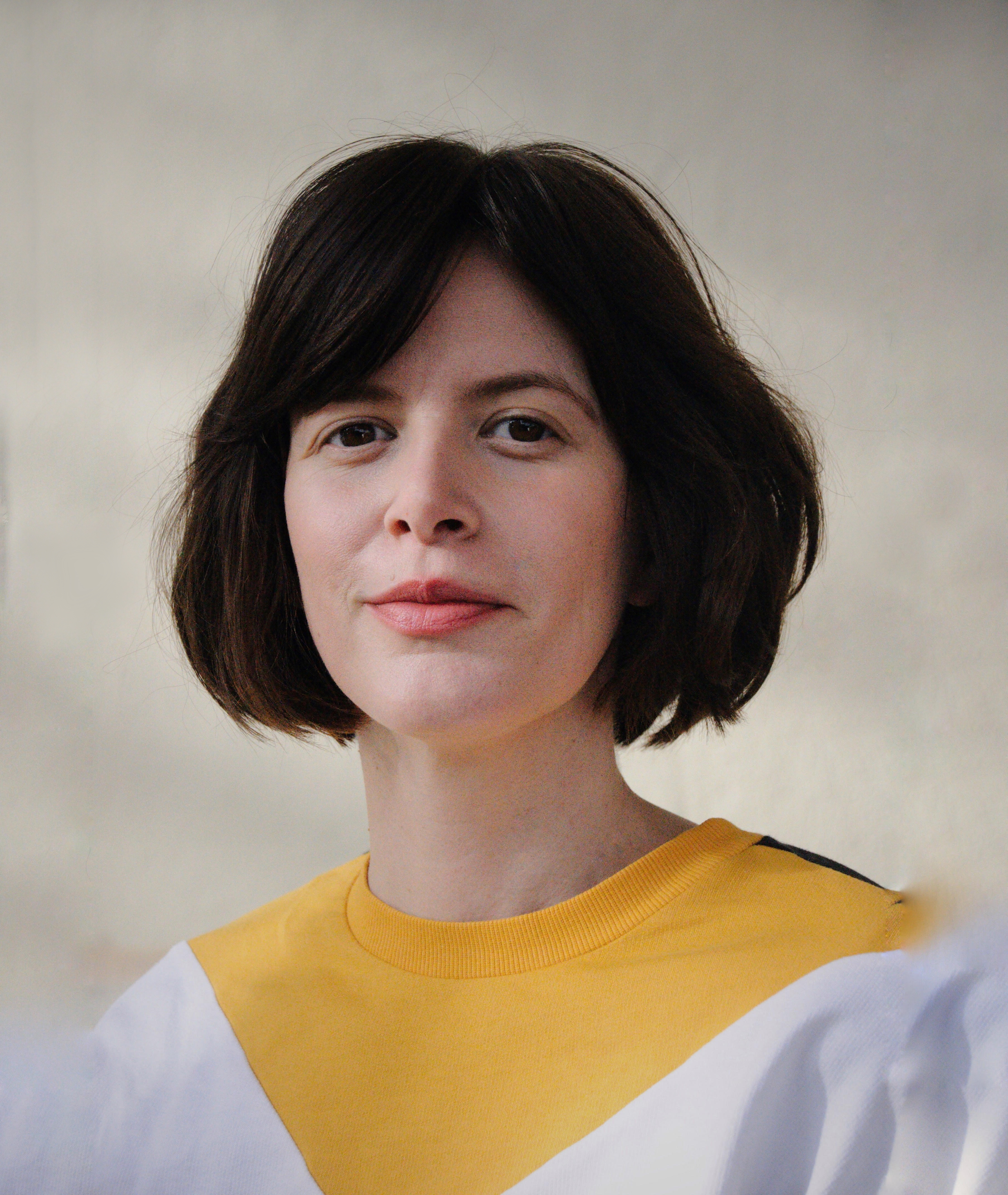 Katarina Orlandini
User Experience for Social Innovation
Museum experience for visitors with opinion
Product development process
Abut the project
For some time I wanted to start a tech project with a positive impact in culture. I applied the project for WISE Program (Women Innovators in Social Enterprise), organised by ESADE - Institute for Social Innovation and European Commission. During the program, the project got much more defined, I found a partner and we started to develop the concept further.

We did a lot of research, product definition, MVP test, a series of business models, budgeting, branding, accelerators, fundraising... We enjoyed a lot and learned a lot, but the project never got to see the light, at least not for now.
My role: Founder
Project duration: Jan 2015 - Jul 2016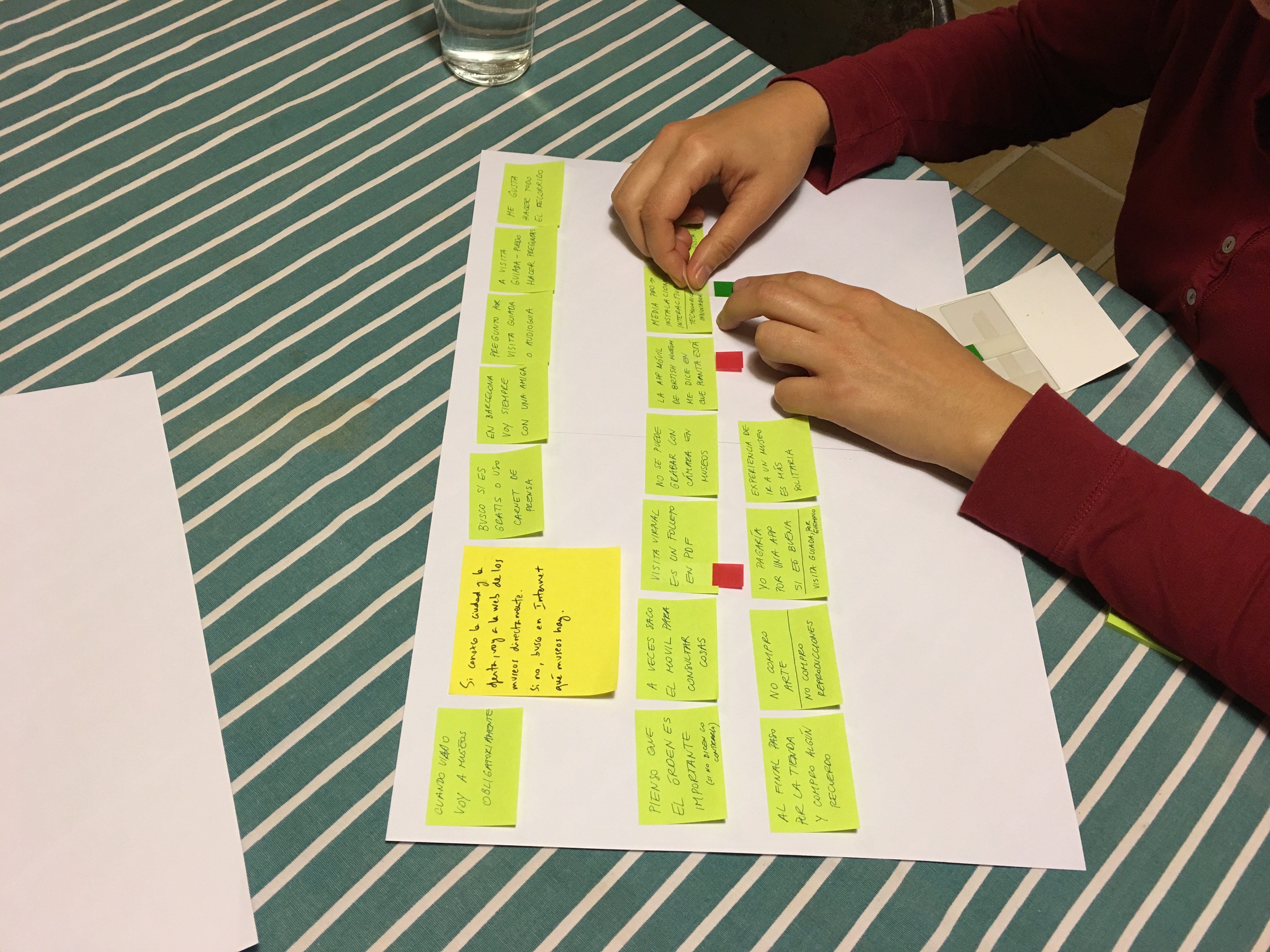 Initial hypothesis and research
MOUT was created from a need to get art closer to its final users. We started with a series of hypothesis, but while doing interviews to test the concept with local artists, creatives and frequent museum visitors, it became clear we had to iterate our idea.

Some learnings:
Local artists are not interested in having yet another community

Museum visitors find museums intimidating

They would like to be able to give their opinion about the museum contents, to be more involved

They want more information, stories, anecdotes

They want an interactive experience

They are uncomfortable because they feel they don't know enough

Having to download an App for each museum you visit is annoying
During the process we used techniques like 1-on-1 in depth interviews, card sorting, user journey, fast sketching, co-creation session (10 participants), survey (more than 60 participants), etc.
Expert interviews and setting objectives
After the first discoveries we had a more clear idea about what museum visitors needed. We wanted to hear the other side so we went to speak with museum professionals. We interviewed 7 of them, including experts from MNAC, DHUB and Fundació Vila Casas.
Main discoveries:
Museum visits are decreasing, and the audiences that remain are older

Museums know very little about their visitors

One of their main objetives is to give visibility to the collection


The innovation level is quite low, mostly because of the lack of budget

Visitors come only once and usually do not participate in museum activities
We felt museums are occupying strategic positions on the streets of our cities and they are not engaging with it, they are not giving enough in return. Institutions that take care of the arts are usually conservative and not changing their approach toward how art is being consumed. We understood museums are being self-centered instead of user-centered, everything turns around the collections, not the visitor.
We wanted to take the art outside of museums' walls, make it everyones, free to use, discuss, share and remix. Create an environment where visitors can contribute their own ideas, co-produce content and make a social experience from it. We wanted to make the visitor feel empowered.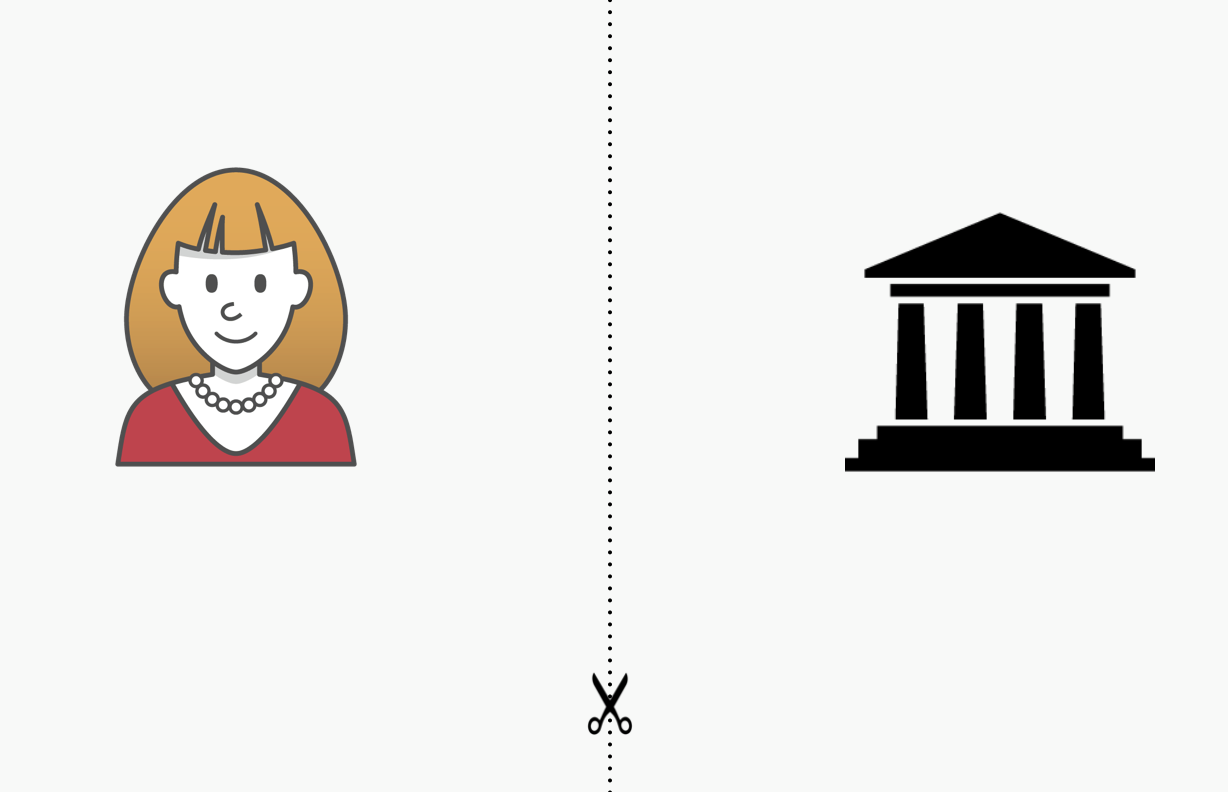 Concept development
As we detected this gap between museums and visitors, our vision about what MOUT should represent got more defined. On one side museums were desperate to engage with their audiences and on the other side we had a one-time visitor feeling completely uninvolved in the whole experience.
MOUT was envisioned as a mobile App that allows everyone to be a curator. You can enjoy collections created by users without leaving your home, or during your museum visit. You can start creating collections by simply taking a photo of an artwork in a museum or taking one from our database of digitalised artworks.
The possibilities of smart, fun and unusual collections are infinite. Some examples we came up during the process: Gluten Free Art, Women with dogs on paintings, Breastfeeding in Art, Graffiti Art on the city streets...

Business model
Business model proposal was based on offering data reports to museums about users' behaviours inside and outside museums. It seemed like a smart way to monetise the business and to help museums understand their users' needs better.
Concept Preview
We designed a series of screens in order to test the concept. We used a fresh visual style, with an eye-catching logo and colors to express the disruptive shift we wanted MOUT to represent.
Some features we wanted to develop:

Create your own collection by taking a photo
or using one from the database
Follow collections, people and museums
Watch collections from your home
Follow alternative routes while in the museum
Geolocated art works (App notifies you if you're
close to a collection you follow)
Information about museums in real time
Alternative routes created by the museums
Discover similar art works
Plan group museum visits with other people


Comment the artworks and save you favorite ones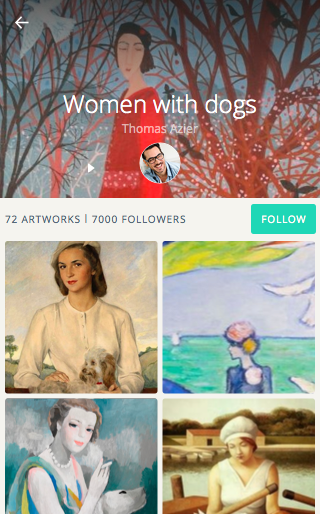 Closure
We had a community of around 300 people who were interested in using the product. We participated in various Accelerators programs, got expert support and finish as finalists in a few, but at the end didn't get the chance to launch the product. We came to a point where we needed funding in order to keep going and after 1 year and a half we decided it's time to move on.