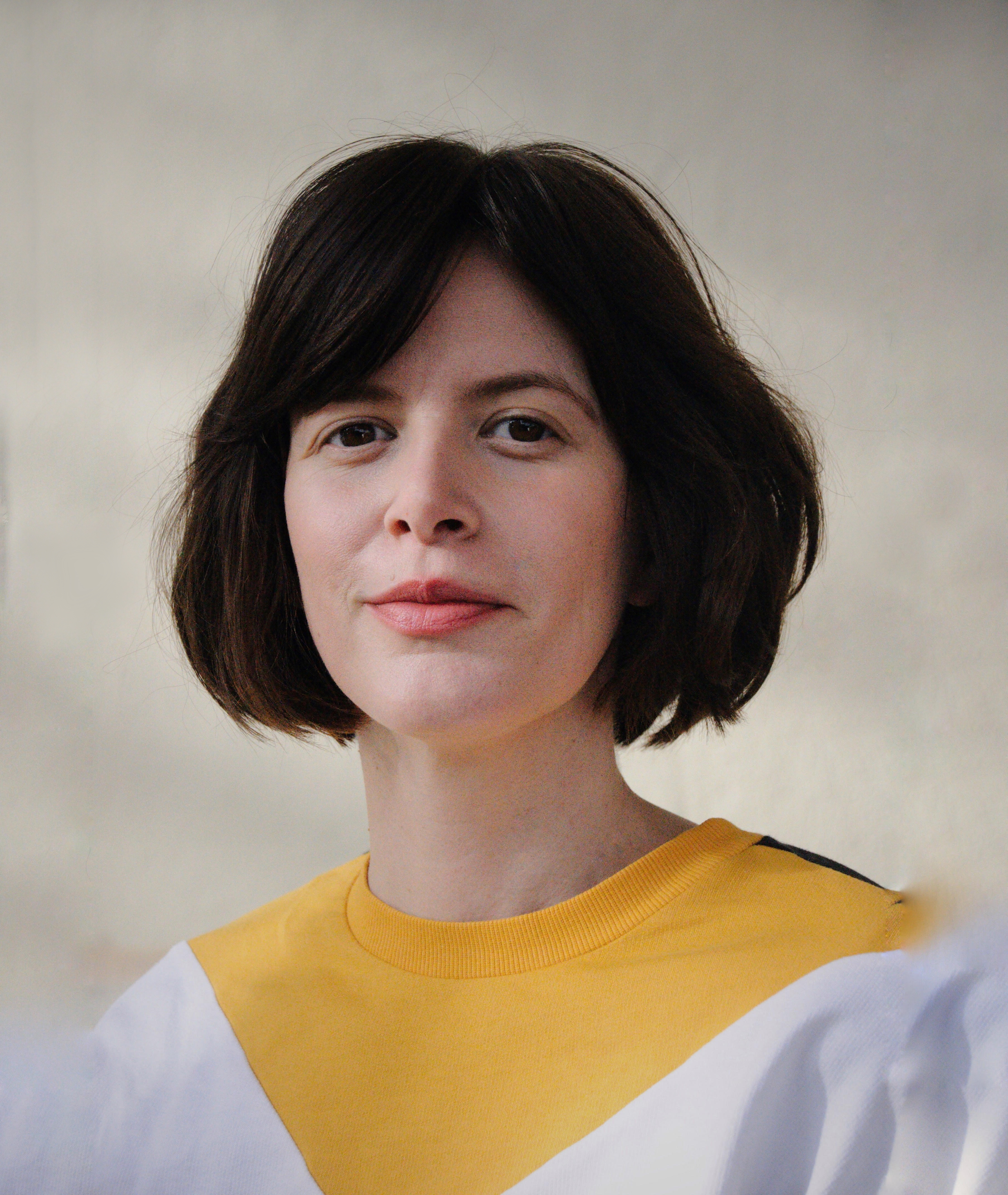 Katarina Orlandini
User Experience for Social Innovation
Citizen participation tool
Civocracy product definition
Context and Challenge
Civocracy is a civic tech company providing a citizen participation digital tool used by small and medium size city administrations mostly in Germany, France and Spain.
The company is based in Berlin although many of the team members work remotely, myself included. I entered the company as a UX Specialist with the goal to define the design process and enhance Product's usability. I was in the team with the Product Manager, UI Designer and 5 Developers, also working closely with country managers.
The process played out in three phases which I describe below in more detail.
My role: User Experience Researcher & Designer
Project duration: Nov 2020 - Jul 2021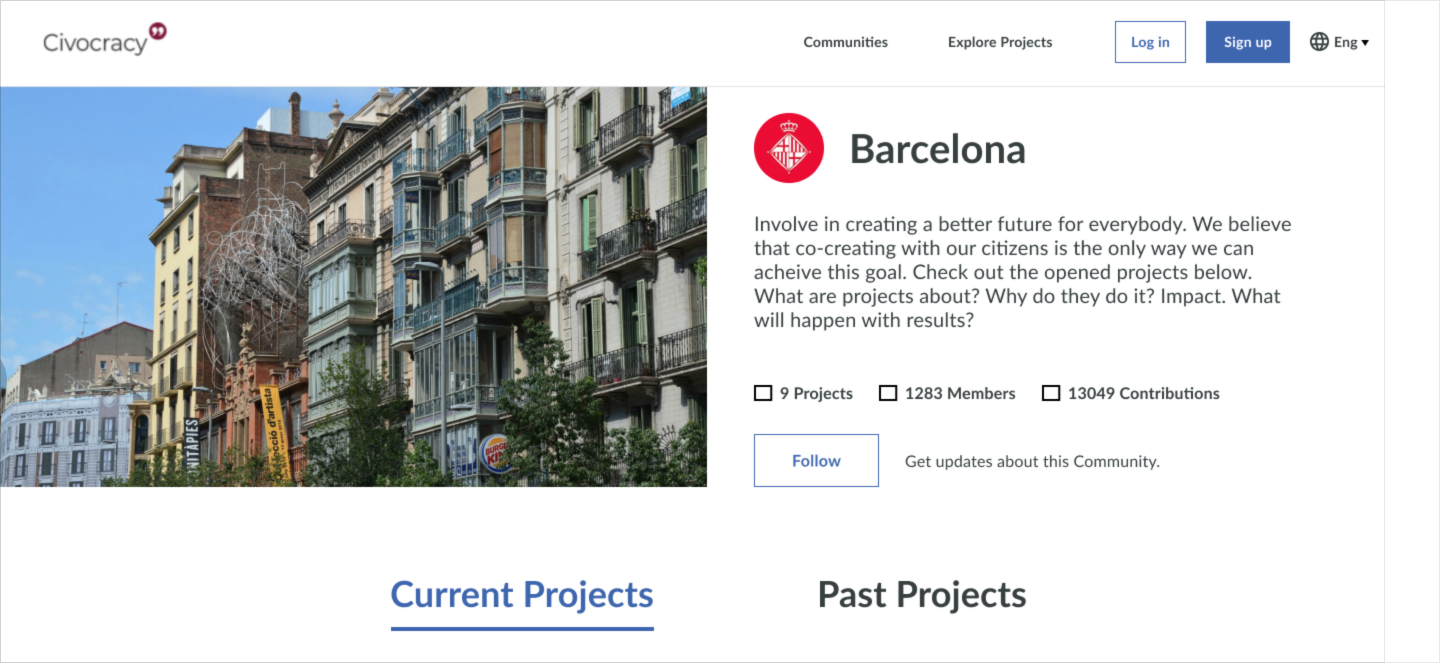 Navigation and usability
This inicial phase consisted in doing a desk research and a complete audit of the platform with an exhaustive list of usability issues. Apart from that, I interviewed most of the team members to get their internal knowledge. I also used these sessions to get their feedback about the current platfom's functionalities.
Next thing was to produce quick wireframes and a clickable prototype to test these conclusions with the users. We used Figma and Invision and ran the tests remotely with 4 users. The conclusions we took out were implemented into the redesign of the navigation system, reorganising the existing main content sections.
Based on the team members' feedback we decided to prioritise mobile usage and also rewrote some content.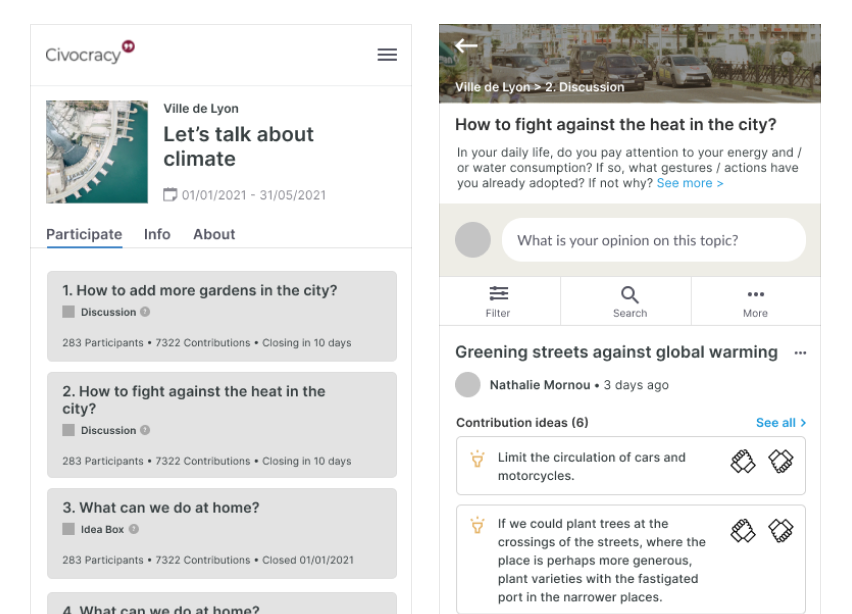 Participatory modules conceptualisation
In this phase we analysed all the participation modules (discussion, idea box, questionnaire, participatory budget) and organised a set of 3-4 user interviews for each of them. We used these to both explore what's important for the citizens/participants and to test design hypothesis from the previous step.
As a result we developed a series of high fidelity wireframes defining all the main interactions. This process was made having in mind business needs at all times and working closely with the country managers who are in direct contact with city administrations.
I wrote detailed tech specs for each module to ease the implementation process for the Dev team.
In this phase we also recruited a Product Designer to help us define the brand visuals and to implement the design system. I actively participated in the hiring process and worked with her closely afterwards.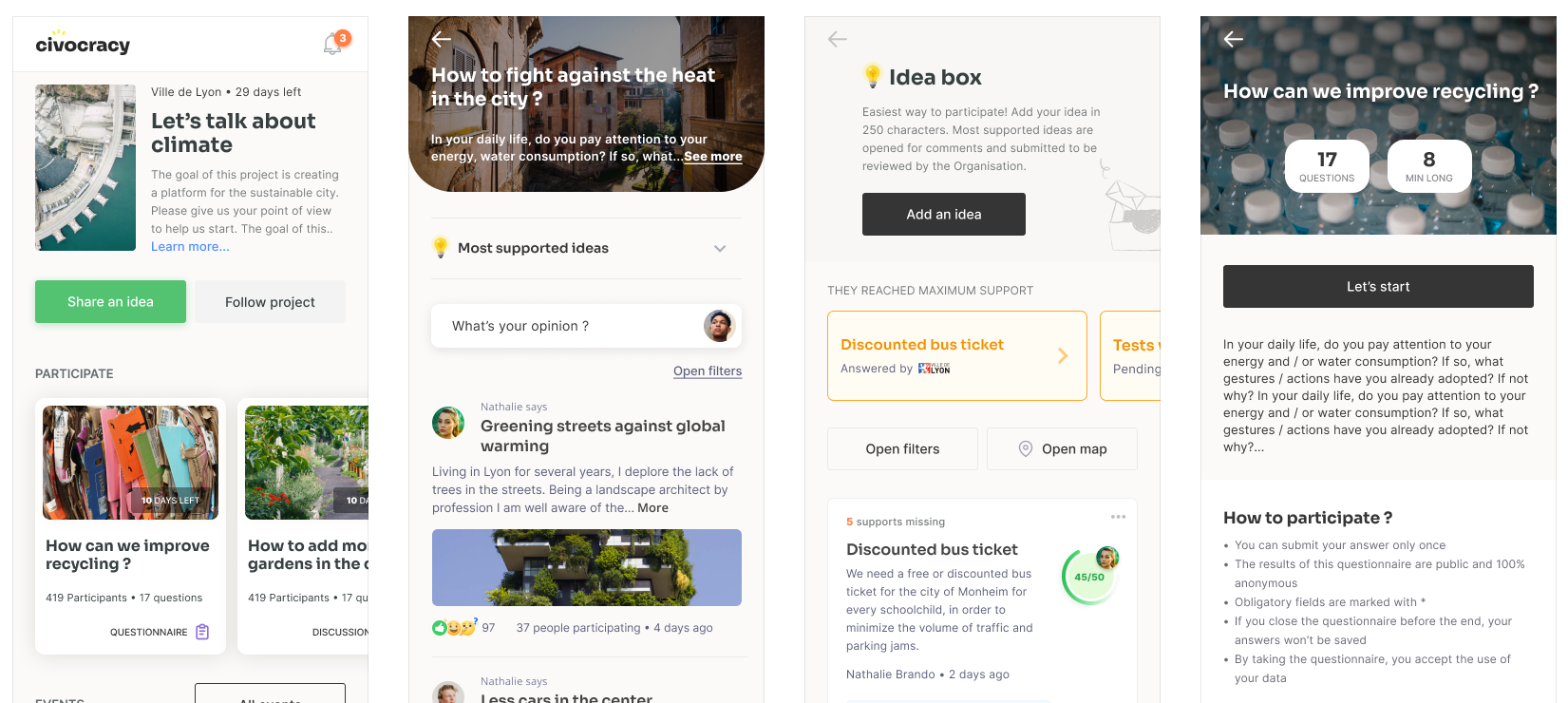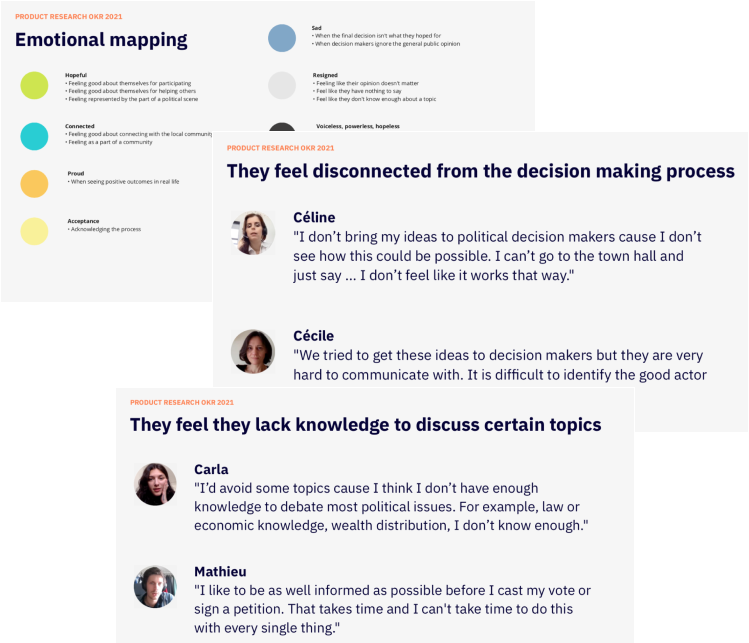 In-depth user and client interviews
Once we had a competitive tool in place to offer city administrations, in this phase UX Research was used to answers some strategic goals of the company.
Project documentation we delivered:
Research and recruitment plan

User interview guides for citizens and for decision makers

Transcripts and videos of the interviews

Insights presentation for stakeholders
We interviewed 5 decision makers from different European countries in order to get better understanding of their daily work as well as their political causes. We also recruited 4 citizens to learn about their activity in the local community and general civic engagement habits.
Insights were presented to the whole team in form of quotes organised per topics, like civic participation frustrations, trust in decision makers or stoppers for participation.
As a result of this process we got a lot of qualitative positive feedback to country managers (in direct contact with clients).

Satisfaction rate on how easy is the setup of participatory modules went from 3 to 8 (on a score 1-10).

Before the redesign clients needed a full day workshop in order to set up participatory modules, while now they are able to set it up by themselves.

15% engagement improvement rate on discussion module.

Team members were able to understand the importance of UX research and they keep doing it.

Insights from the strategic research are used for further business development of the platform.