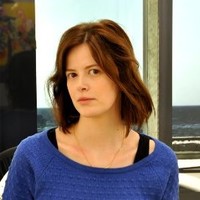 Katarina Orlandini
User Experience for Social Innovation
Museu del Joguet
Digital strategy for Toy Museum in Figueres
About the project
Digital strategy guidelines for Museu del Joguet was designed as part of the Postgraduate study "Digital Strategy in Cultural Organisations" by UOC and Museu Nacional d'Art de Catalunya. The museum team was actively involved in all the steps of the process and the project should be implemented during the 3 years period.
Context

Museu del Joguet is a small town museum with a very rich international collection of toys and is managed by a small team with limited resources. The museum is very much alive and active, doing efforts in digital area, but without any real strategy.
The project scope included deep analysis of the current situation, competitors analysis, content strategy guidelines, tools, analytics and KPIs definition.
Project duration: Oct 2018 - Feb 2019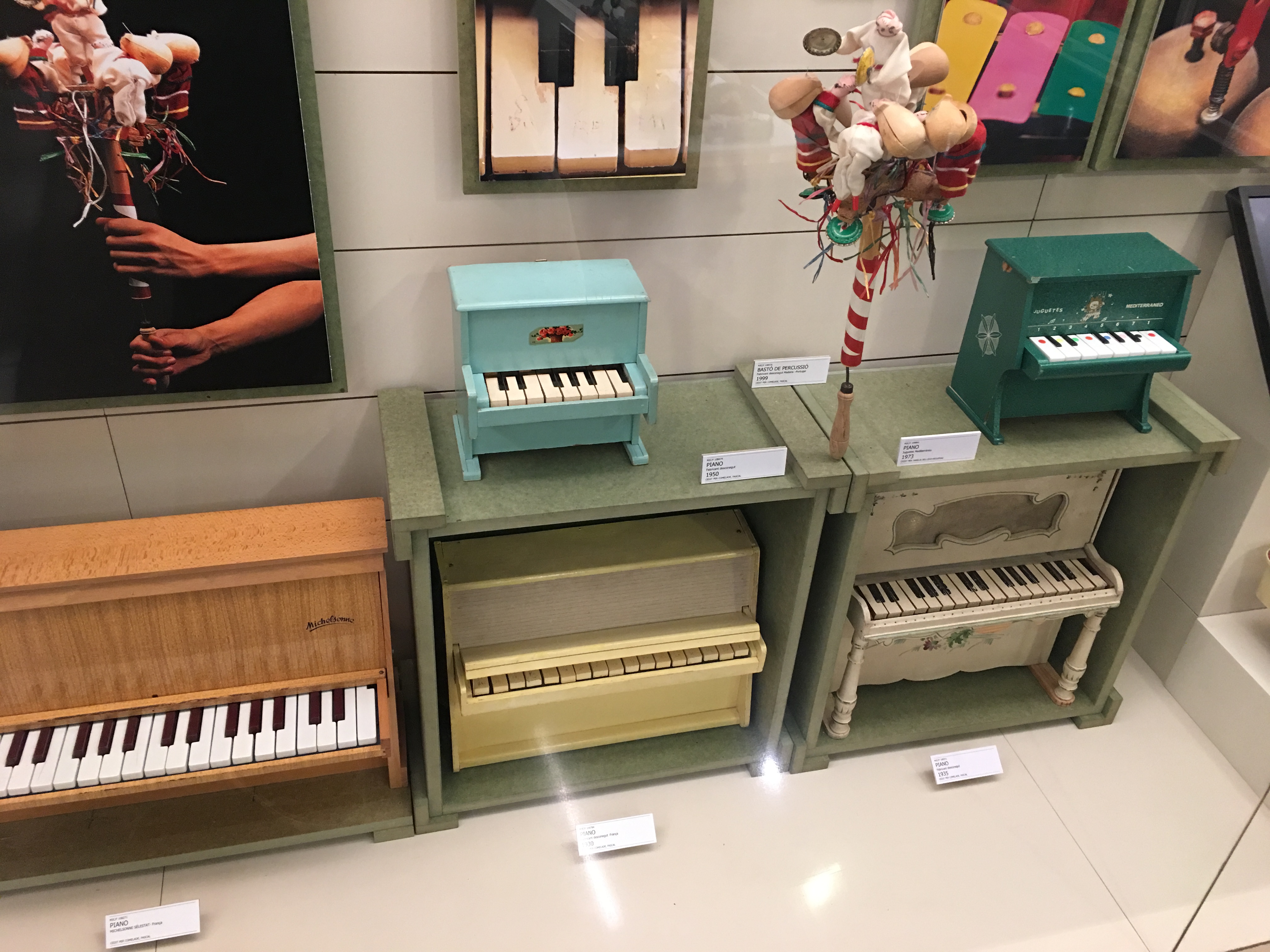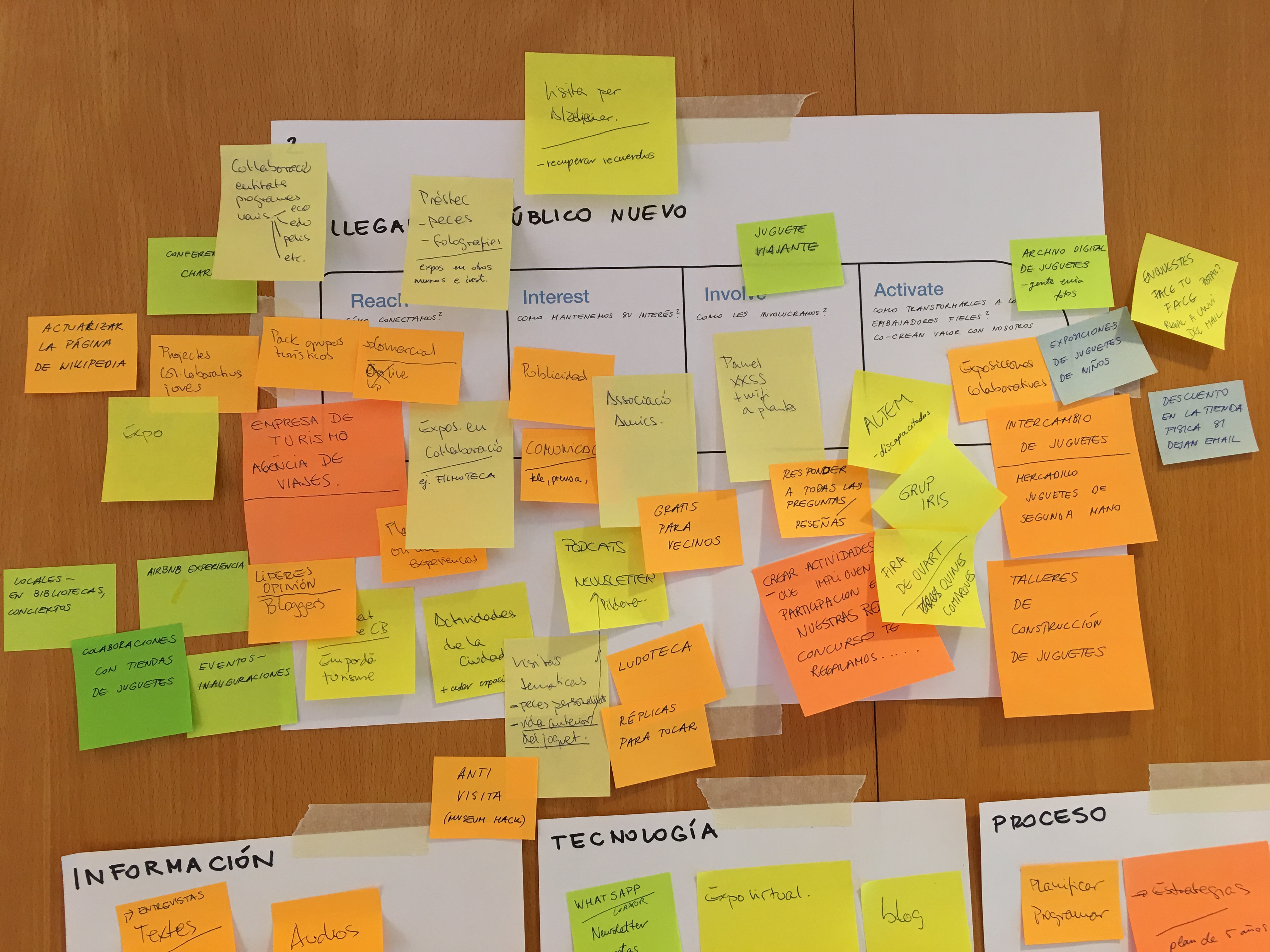 Research, stakeholders interviews and workshop
After the initial research phase, we planned a whole day for my visit during which I interviewed Eva Pascual and Mavi Carberol, which are the two team members in charge for the museum's digital activity.
During the workshop we used Digital Engagement Framework in order to define museum's most valuable assets, current and possible audiences, SWOT analysis, etc.
Digital strategy objetives:
We detected two main opportunities that we want to address:

Reach family audience
Engage with the local audience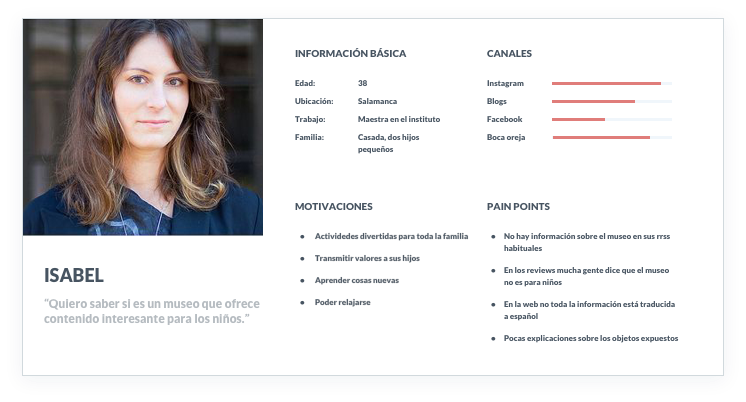 Persona
Based on the interviews and Google Analytics data, we defined our main persona as a Spanish woman, visiting Figueres area with her family, planning their first visit to the museum.

We called her Isabel, she's 38 years old, she's a high school teacher, living in Salamanca, married, with children ages 5 and 7.
While we mostly focused on Isabel's needs and pain points, we also had in mind two secondary personas:

Jordi, a local, wants to feel part of the cultural community
Didier, a French tourist doing a group visit to Figueres, has limited time and needs to decide what to see
Customer Journey
In order to learn more about our Persona's needs and which content she needs at which point of the experience, we created a Customer Journey Map.

Main findings:
Information about the museum does not come through her usual channels
Website is only partially translated to Spanish
Tone of voice is not adapted to this type of audience, it's quite formal and dull

Website is only partially responsive
Poor explanations in the exhibitions rooms



Website audit and usability guidelines
We did an audit to evaluate the current situation in all digital channels, especially on desktop and mobile website. As a results I presented a series of content and usability guidelines that should be implemented over time.
As we have previously detected, the main audience are families with children and it is usually the mother who organises the visit and therefore the one who visits the website. Bearing this in mind, it becomes obvious that the museum does not transmit enough that it is a playful space, with content suitable for children. The content on the website is presented in a very "institutional" way - serious, static and impractical and in a formal and monotonous tone of voice.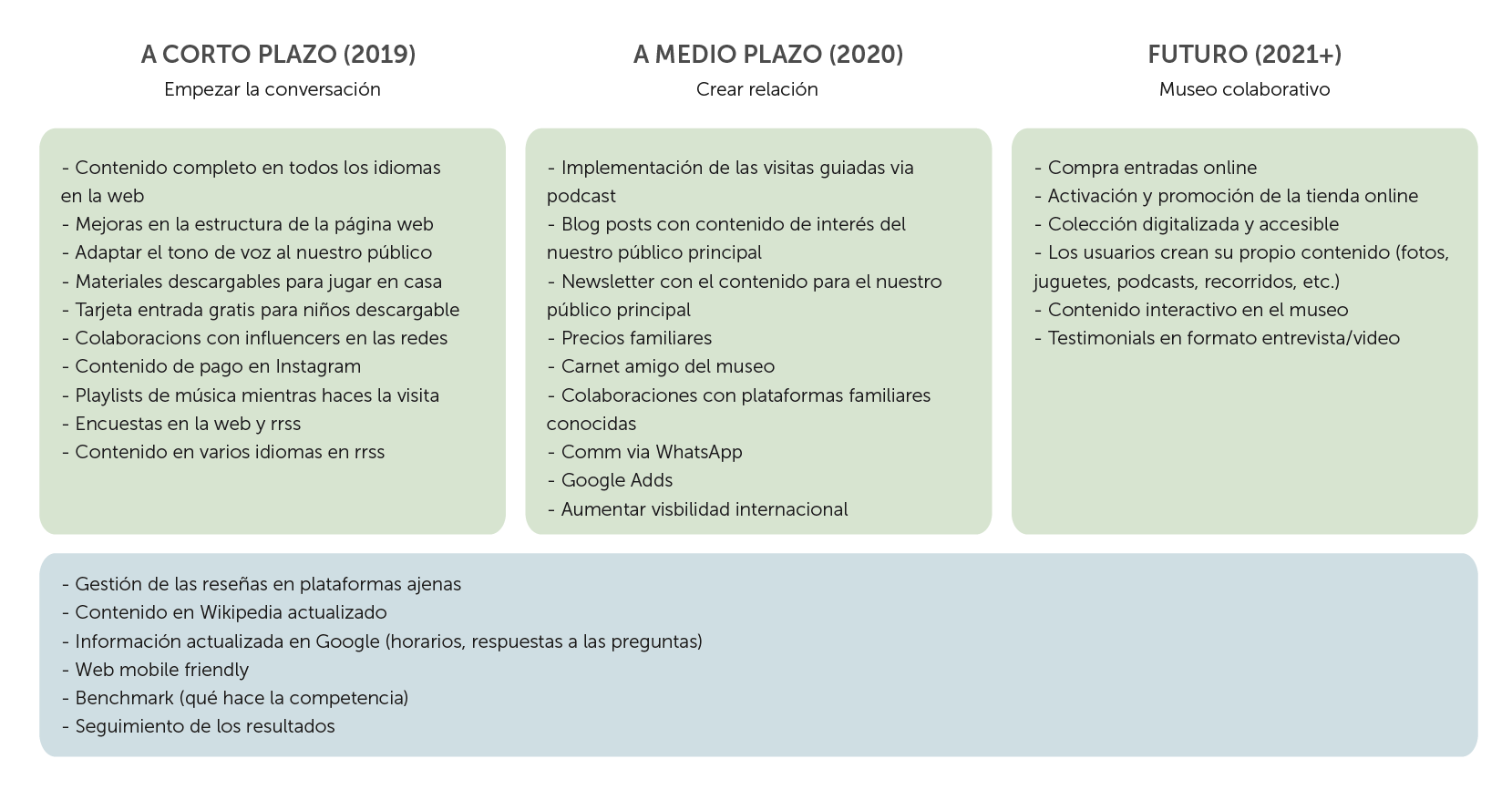 Roadmap
The aim of the museum is to go towards more inclusive, participatory and social model, and to put the family audience in the center of attention. This will be done by launching a series of scheduled actions, prioritising viable and low-cost actions for the museum in the short term. We also defined a number of KPI's in order to follow the progress towards these goals.